What buyers are looking for when making purchase decisions
Register Now
Drive better outcomes now and tomorrow.
See how your current marketing strategy stacks up and what you need to strengthen.
Take our Maturity Assessment
We're Iron Horse.
We're data heads, creative thinkers, and demand gen experts with a collective passion for connecting the dots between marketing efforts and results. We help B2B companies create integrated experiences across the customer lifecycle to achieve their growth objectives.
We help B2B companies grow.
We love our clients. Here are just a few of them.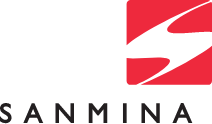 Set up a consultation.
Set up a 30-minute consultation.
Let's talk.
We'd love to learn more about your growth needs and see how we can help you. Fill out the form below or grab a time slot on our calendar now to get the conversation started right away.